I finally managed to go to holiday to Barcelona!
My favourite city in Europe. 
The weather was absolutely amazing. 
I love feeling sunshine on my skin. 
I went straight away to Barceloneta. The beach!
It is very touristy now. 
Barceloneta is a neighborhood located in the Ciutat Vella district of Barcelona, Spain. It is situated on the Mediterranean coast and is known for its sandy beaches, vibrant atmosphere, and maritime history.
Barceloneta was originally a fishing village and was later developed into a neighborhood during the 18th century as part of an urban expansion plan. Its name, which means "Little Barcelona," reflects its historical connection to the city.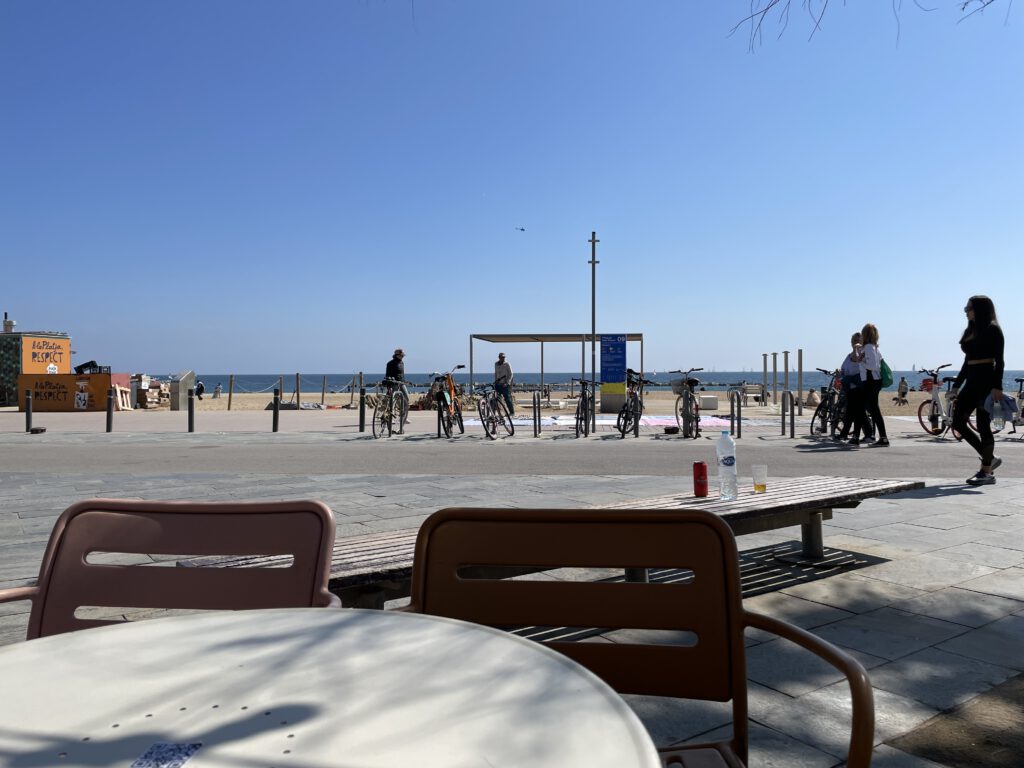 The neighborhood is famous for its long sandy beach, which attracts both locals and tourists. The beachfront promenade, known as the Passeig Marítim, is lined with restaurants, bars, and cafés, making it a popular spot for leisurely strolls and enjoying the sea views.
Barceloneta is also renowned for its seafood restaurants, where you can indulge in delicious fresh seafood dishes, especially paella and various fish dishes. The area has a lively and bustling atmosphere, particularly during the summer months when the beach is at its busiest.
In addition to its beach and culinary offerings, Barceloneta is home to several notable landmarks. One of the most recognizable sights is the bronze sculpture of a large fish, known as "Peix d'Or," created by Frank Gehry. The neighborhood is also home to the Gothic-style Sant Miquel del Port church, which dates back to the 18th century.
Overall, Barceloneta is a popular destination in Barcelona, offering a unique blend of beachside relaxation, maritime heritage, and culinary delights.